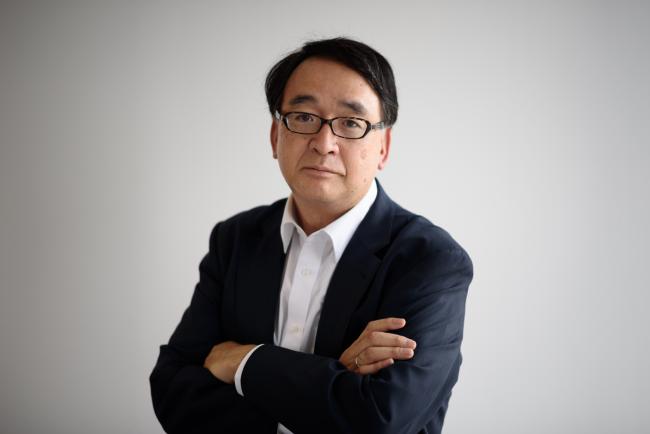 © Bloomberg. Takahide Kiuchi
(Bloomberg) — The Bank of Japan will likely continue its "virtual normalization" of monetary policy under its new leadership, former board member Takahide Kiuchi said.
The appointment of reflationist Masazumi Wakatabe as a deputy governor is unlikely to change the course of policy toward additional easing, as some in the markets are speculating, Kiuchi said on Bloomberg TV on Tuesday.
The nomination of Executive Director Masayoshi Amamiya to the other deputy governor position is more important when gauging the course of monetary policy, Kiuchi said.
"The nomination of Amamiya means that the current virtual normalization policy is likely to continue," he said, explaining that Amamiya is very influential among BOJ policy makers.
Click here to watch Bloomberg TV interview with Kiuchi
Kiuchi staunchly opposed much of Governor Haruhiko Kuroda's easing program. His term ended last year.
The BOJ has been reducing its bond-buying since implementing its yield-curve control policy in 2016, a trend some have called de facto tapering. One particular cut in bond purchases in January heightened speculation about policy normalization. Rising global yields have also led some observers to say the BOJ could move its yield target higher.
Prime Minister Shinzo Abe last week nominated Kuroda for another five-year term at the helm of the central bank, and Wakatabe and Amamiya as deputy governors. The nominations are subject to confirmation by parliament, but Abe's coalition enjoys a strong majority.
It's important to note that Abe nominated Kuroda even though the governor has failed to meet the BOJ's 2 percent inflation target, Kiuchi said. That means the government is more focused on the stability of financial markets and sustaining the economic recovery than actually achieving 2 percent inflation, he said.
Read more: BOJ Watchers See Risk of Yen Pushing Taper Further Away
While it's hard for the BOJ to talk officially about an exit because 2 percent inflation hasn't been achieved, and because the yen would likely strengthen as a result of such talk, the central bank will continue to look for ways to normalize policy without describing it as normalization, Kiuchi said.
One possibility is switching its yield-curve target to 5-year government bonds from 10-year bonds, Kiuchi said. The central bank could say it's keeping the shape of the yield curve at the most stimulative for the economy without saying it's starting to exit, he said. Such a step could take place this year, he said.
sponsoredArticle = 'div-gpt-ad-1466339494851-0';