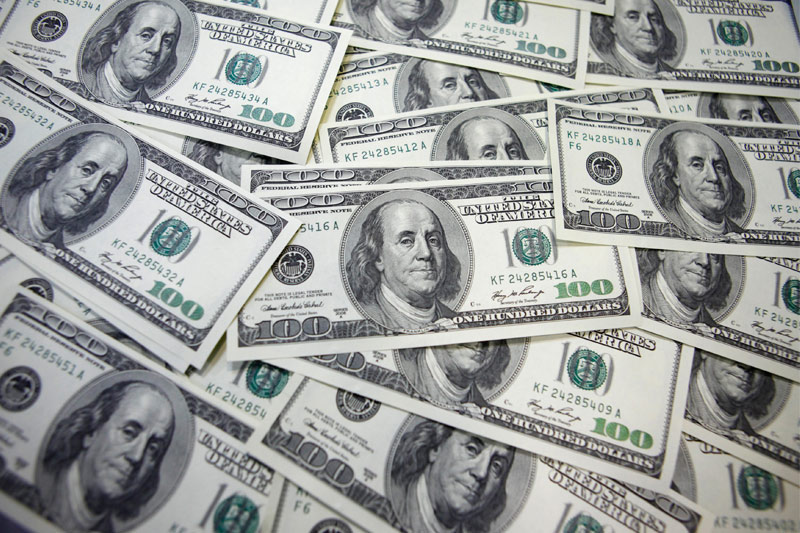 The US and Chinese markets are both closed due to holidays
Investing.com – Without much going on, Asia morning remained quiet as the US and Chinese markets are both closed due to holidays.
The US dollar index that tracks the dollar against a currency basket was quoted at 89.28 at 10p.m. ET, up 0.22%. The US dollar steadied on Tuesday as the market went offline on Monday to observe the President's Day while investors await the minutes of the latest Federal Reserve meeting due tomorrow.
The greenback has been weakening in recent months, as inflation concerns amid the ideas that U.S. Federal Reserve and other central banks might raise rates were cited as the main reason for the dollar's underperformance. The U.S. Treasury Secretary Steven Mnuchin suggested last month that a weaker dollar policy by the States could be good given the country's trade deficit is reaching to a 10-year high.
Concerns on the country's budget deficit, which is expected to balloon to more than $1 trillion in 2019, have also been cited as headwind for the U.S. currency.
Meanwhile, the USD/JPY was trading at 106.71, up 0.13% in mid-morning Asia. Japan's finance minister Taro Aso said today that the policymakers needed to do more to achieve their 2% consumer price target. The speech came after the reappointment of Bank of Japan governor Haruhiko Kuroda was reportedly "certain to be approved in parliament", and that his aggressive quantitative easing policy would remain in place. The safe haven currency has been edging up against the dollar, prompting the Japanese central bank to hint it would intervene if the yen keeps appreciating.
The Reserve Bank of Australia released the minutes of February 2018 Monetary Policy Meeting and nothing came surprising. The Q4 wage price index and Q4 Construction Work Done, which are due Wednesday, are expected to receive some attention this week.
Elsewhere, the USD/CNY pair was quoted at 6.3487, up 0.03%. The Mainland Chinese markets remain closed until Thursday when the Lunar New Year is over.
sponsoredArticle = 'div-gpt-ad-1466339494851-0';