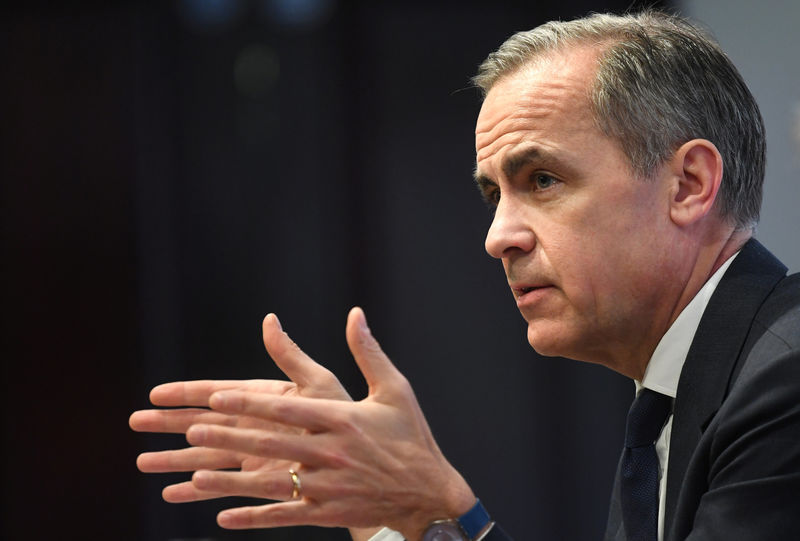 © Reuters. Bank of England Governor Mark Carney speaks during the central bank's quarterly inflation report press conference in the City of London
LONDON (Reuters) – Successful leaders need to show humility and empathy among other virtues to win the trust of citizens who see globalization as creating inequality and low wages, Bank of England Governor Mark Carney said on Monday.
"While you should always marshal your facts, you must engage people's intuitions and win their trust in order to convince them. Do this through empathy," Carney told an event hosted by London's Regent's University and Christian think tank Meditatio.
Social media had made people more divided, an in advanced economies many people were mistrustful of globalization and multinational companies, the former Goldman Sachs (NYSE:GS) banker said.
"Every technological revolution mercilessly destroys jobs and livelihoods – and therefore identities – well before the new ones emerge," he said.
The Canadian is due to step down as governor at the end of June 2019, and Britain's government is expected to name his successor later this year.
"Do not confuse your leadership role with yourself or become addicted to the status and privileges of powers," he advised. "If possible – although it's a bit late for me – take a cue from Cincinnatus and Washington, and leave before you are asked."
sponsoredArticle = 'div-gpt-ad-1466339494851-0';