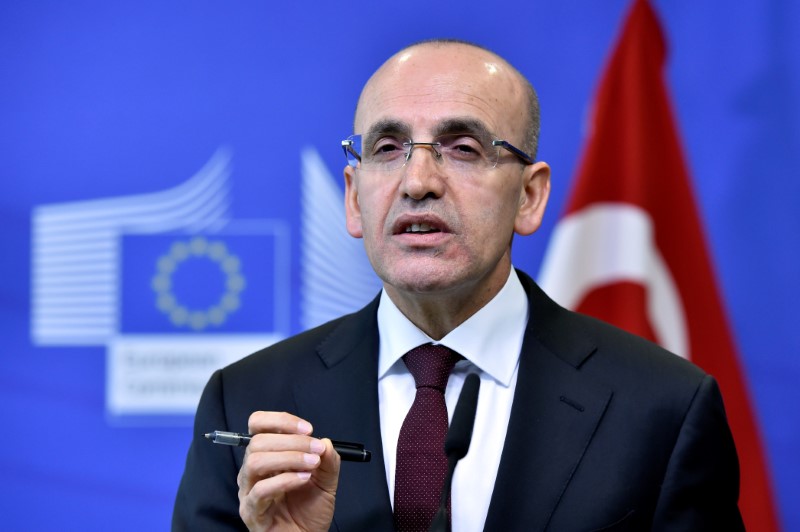 © Reuters. EC Vice-President Katainen holds a joint news conference with Turkish Deputy PM Simsek in Brussels
By Orhan Coskun and Nevzat Devranoglu
ANKARA (Reuters) – Turkey will prioritize lowering inflation to single digits and keeping the current account deficit under control while advancing reforms to boost growth and make the economy resistant to shocks, Deputy Prime Minister Mehmet Simsek told Reuters.
In an interview late on Tuesday, Simsek said there was a high probability that economic growth in 2017 exceeded 7 percent and the government stood by its medium-term program target of 5.5 percent growth in 2018.
The Treasury, which he oversees, was seeking to diversify borrowing both geographically and in terms of instruments, Simsek said. It was looking at the Chinese panda market and may make an issue in the Russian market.
He also said the U.S. Justice Department and Treasury had not made any requests other than to Turkish state lender Halkbank (IS:HALKB) after a U.S. jury found one of its executives guilty in an Iran sanctions-busting trial.
sponsoredArticle = 'div-gpt-ad-1466339494851-0';